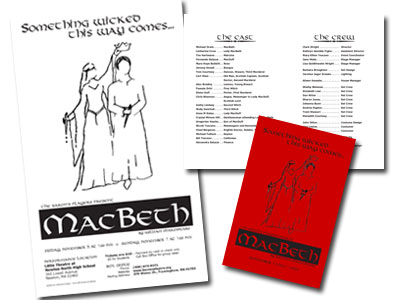 "MacBeth" promotional items
Black and white display poster (8.5" x 14") and program (folded 8.5" x 11") for a local production of "MacBeth". The publicists printed some on white and some on red.

A hand-drawn sketch (by Susan Kell) was scanned and effects were applied in PhotoShop; layout was done with InDesign.